80% losses guaranteed!
Inside the murky world of binary options trading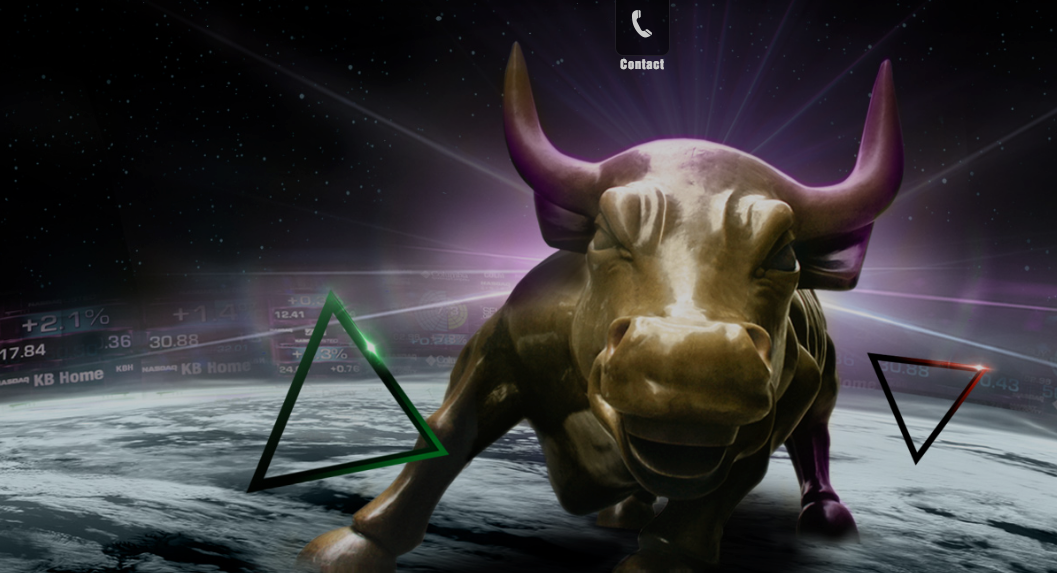 An investment opportunity where you stand an 80% chance of losing everything you put in? Where losing your life savings to unregulated scammers can be par for the course, but the government does nothing?
If it sounds too bad to be true, that's because it's been extremely well disguised. In our latest story exploring the murky world of binary options trading, the Bureau reveals the reality of the risks so skilfully hidden by expert salespeople, the principal company behind the global industry, and the official inaction which allows fraudulent operators to go unchecked in the UK.
Sold as a quick and simple investment opportunity promising average returns of up to 90%, thousands of Brits are pouring money into binary options trading, which involves betting on whether the price of certain commodities will rise or fall over a specific time period. But industry data and legal documents seen by the Bureau show more than three quarters of those who sign up lose all their money - and as little as 3% of people make any profit at all.
Even when binary options trading is carried out by legitimate, regulated firms it is a hugely risky enterprise. But malpractice is rife in the sector, warn police, who say unregulated binary options trading has become the biggest fraud in the UK.
The average loss reported to police is £16,000. But while countries around the world enact regulation clamping down on the industry, the British government continues to sit on its hands.
A Treasury consultation was carried out last year, but the government has not published a response and will not release details of submissions. It recently announced another consultation would be held.
Responding to the Bureau's investigation, Shadow City Minister Jonathan Reynolds called for the government to take action. "[Binary options] appears to be something they have forgotten about whereas other countries have acted swiftly to protect savers," he said.
"SpotOption is the industry"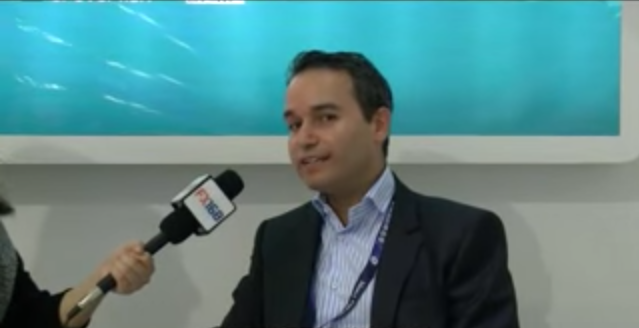 To invest in binary options, a punter has the choice of hundreds of brokerages offering their services online. "Gain up to 90% in single 60 second trade"; "Safe, secure trading"; "83% average winning rate!"; "Win, regardless of your trading results": all are typical examples of the promises adorning their homepages. Opening an account is as simple as filling in a basic form and can be done in under a minute, the sites boast.
Two thirds of the brokerages in operation around the world use the services of one company: SpotOption, a platform which offers all the software and training required to set up a binary options firm. Working with around 300 brokerages globally, the platform claims to handle some $5 billion in trading volume each year; "SpotOption is the industry", the company's former CEO Ran Amiran boasted in 2015.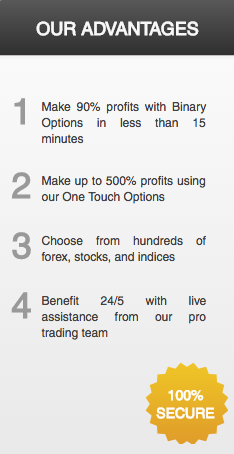 Like the industry, the company is growing. Founded in 2010 in Israel - the capital of the global binary options industry, where all the major platforms and many of the sales centres are based, SpotOption opened a new office in Hong Kong in 2014. Last June it set up shop in the Royal Exchange in the City of London, a move it said would help bring binary options trading "to the masses".
As well as giving its clients a trading engine and payment processing services, SpotOption sets them up with a website with ready-written content, gives them sales and marketing tools and trains their staff how to successfully operate as binary options brokers in under four weeks via the "SpotAcademy". All that's left for them to do is sign up customers.
To do that, they use the skills imparted by SpotOption to convince potential investors that binary options are a safe bet. The Bureau has previously reported on the high-pressure tactics that some binary options call centre staff use to convince people to open accounts; the same methods are later used to persuade them not to cash out.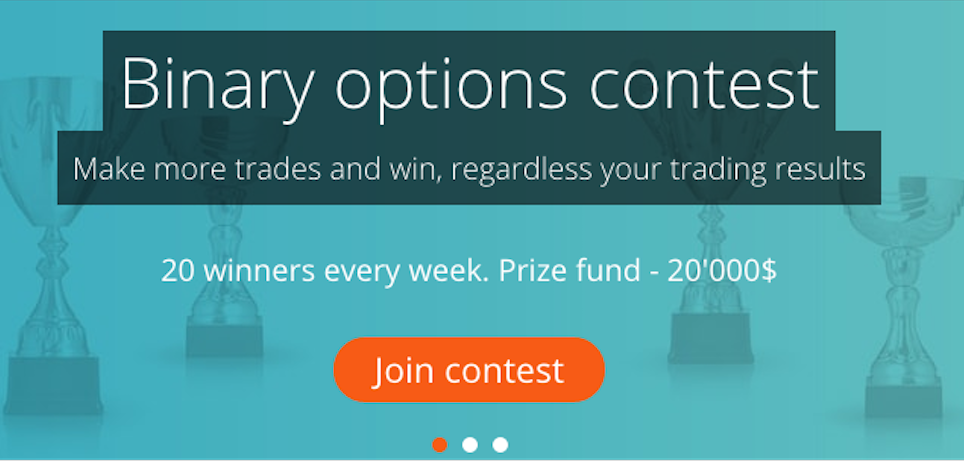 Once the customers have made initial deposits into their online accounts, they or their brokers start placing bets on whether the value of commodities such as gold, oil or shares in a particular company will rise or fall over a specific time period, which can range from 60 seconds up to several months.
In a 2014 interview, SpotOption marketing director Tammy Levy claimed that 25 of the company's clients made revenues of $500,000 to $4 million a month. "The rest are actively climbing," she said. "If we don't see them approaching those figures, then we provide them with guidance and instructions on their sales and marketing activity through our SpotAcademy. (...) Those that actually want a binary business that makes money, and a lot of it, need to choose SpotOption."
Until recently SpotOption's website said brokers received "features that are proven to maximize profits for the operators by causing the trader to increase investments". In 2013 the company charged $25,000 for its complete broker package, then had a revenue sharing agreement in which it took 20% of the new broker's net profits, according to a sales brochure used in the Middle East region that year.
The inside story of
the real risks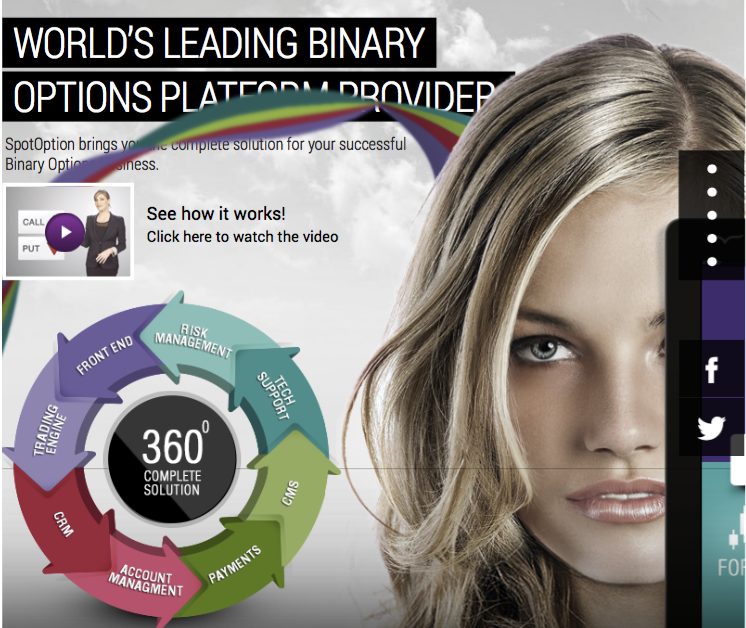 Two presentations by sales managers at SpotOption seen by the Bureau lay bare how this partnership can play out for consumers. PowerPoint presentations posted online by Hong Kong-based SpotOption sales manager Thomas Chang in 2016 and former Middle East sales manager Fakhri Husseini in 2013 told potential brokers that only 20% of people who invest in binary options ever get any money back after signing up.
Of those 20%, some of those would simply be withdrawing all or part of their original deposit, meaning the proportion who actually make a profit is even smaller.
A series of slides in Husseini's presentation revealed the true risks to people investing binary options, who the industry calls "traders".
- there is a "20% withdrawal average": 80% of traders do not withdraw any funds
- the average trader makes 220 trades over five months before losing all their money
- the average deposit is $2,000
- the "lifetime value" of the average investor - or the net profit he or she represents to the broker after costs - is $1,600.
- the largest sums came from traders in North America, despite there being a ban in the US on binary options trading through online exchanges.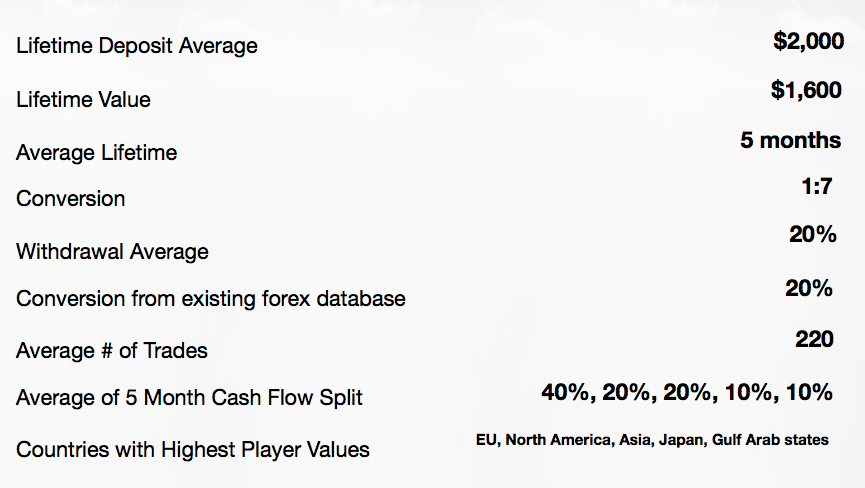 One of the slides that formed part of a sales presentation posted online by SpotOption's former Middle East sales manager Fakhri Husseini in 2013 shows the true story of the risks to consumers.
An investigation in the United States last month into EZTD Inc, a much smaller binary options platform than SpotOption, revealed how tiny the chances of making money really are. Less than 3% of customers trading through EZTD brokers - 114 people out of 4,000 - made any profit, said the Securities and Exchange Commission, despite their websites promising "easy," "effective", "highly lucrative" trading. The commission fined EZTD Inc $1.7million for "misleading investors".
Asked about the claims made by SpotOptions sales managers, David Ripstein, promoted to CEO of SpotOption last week, told the Bureau: "The fact that a high percentage of traders lose some or most of their investment over time is typical for all forms of options and derivatives."
He added: "The risk inherent in derivatives trading dictates the need for regulation and consumer protection."
Ripstein said calculated averages of gains and losses were "a poor indicator of the nature of the industry" and that the figures were "not reflective of current trends".
"As customers become more knowledgeable about binary options and gain experience in trading this product, the results in financial terms become more balanced," he said.
Unscrupulous practices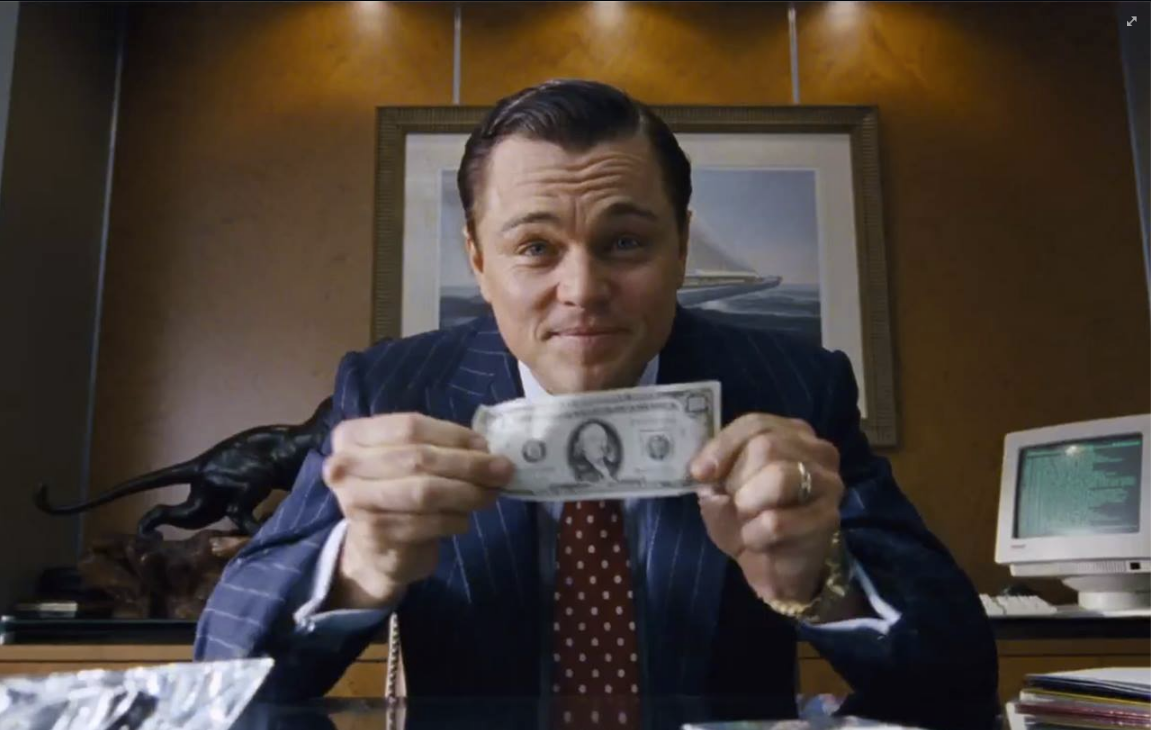 The Bureau has reported on the fraudulent practices used by some unscrupulous binary options brokers. We have spoken to a number of people who say money was taken out of their bank accounts without permission after they signed up for binary options accounts. In various cases banks have argued that because they voluntarily handed over their card details, they will not be refunded.
"Bonuses" are another trick used by disreputable brokers to prevent people from accessing their original deposits. Customers' accounts are credited with large sums of money in the form of a so-called bonus. When they later request a withdrawal of any amount, the broker tells them that once a bonus has been credited they cannot access their funds until a minimum trading volume has been reached. A typical minimum volume can be 25 times the bonus amount plus the customer's original deposit.
The Bureau has spoken to dozens of binary options investors who say they have been prevented from withdrawing any of their money despite repeated requests.
We have also seen multiple examples of firms falsely claiming to be regulated in Britain, or listing UK addresses on their websites when in reality they are based offshore.
Binary options trading is in fact completely unregulated in the UK. It is not overseen by the Financial Conduct Authority (FCA) because it is classed as gambling rather than a form of investment. But it is not overseen by the Gambling Commission either, because that institution only regulates operators that have equipment based in Britain.
Meanwhile, countries around the world have taken action to protect their citizens. The US bars binary options firms from targeting consumers unless they are operating through registered exchanges and contract markets, of which only a handful of companies are.
Belgium has imposed an outright ban on binary options trading, while France and the Netherlands are bringing in bans on firms advertising.
Even Israel, the birthplace of binary options, is going after the industry. While a ban on firms targeting Israeli consumers has been in place for some time, the government is now working on a law to ban the industry from its shores altogether.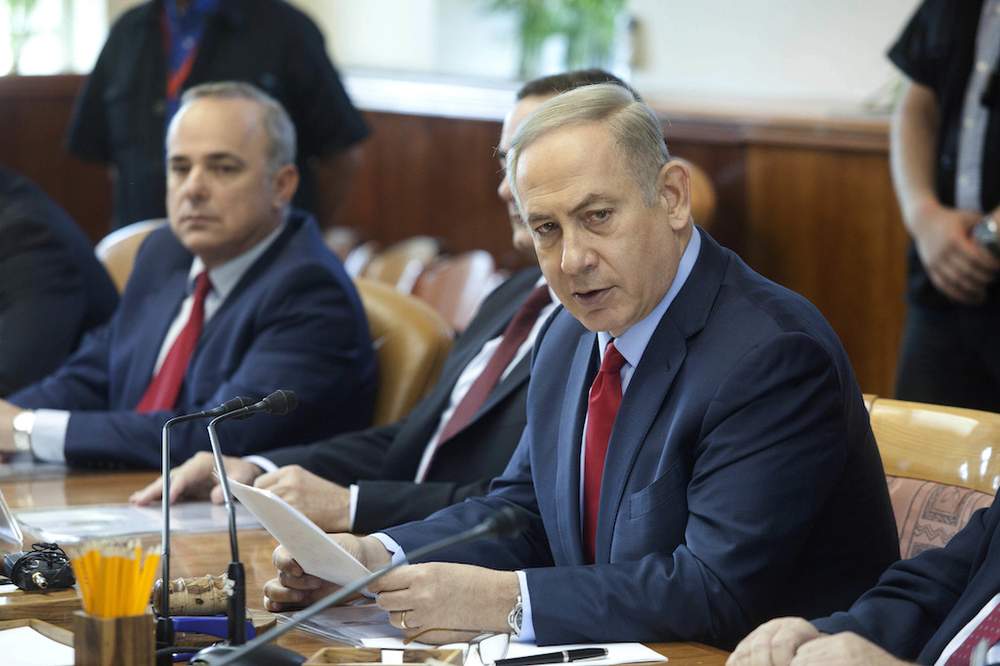 A statement issued by Prime Minister Benjamin Netanyahu's office in October said: "When somebody goes into a casino, he knows that he is gambling. But all too often, innocent people lose their savings when they are lured into offers to trade in binary options, pitched to them over the telephone, without being informed of the financial risks to which they are being exposed."
Such practices were "unscrupulous," it said, and should be banned worldwide.
UK government drags its feet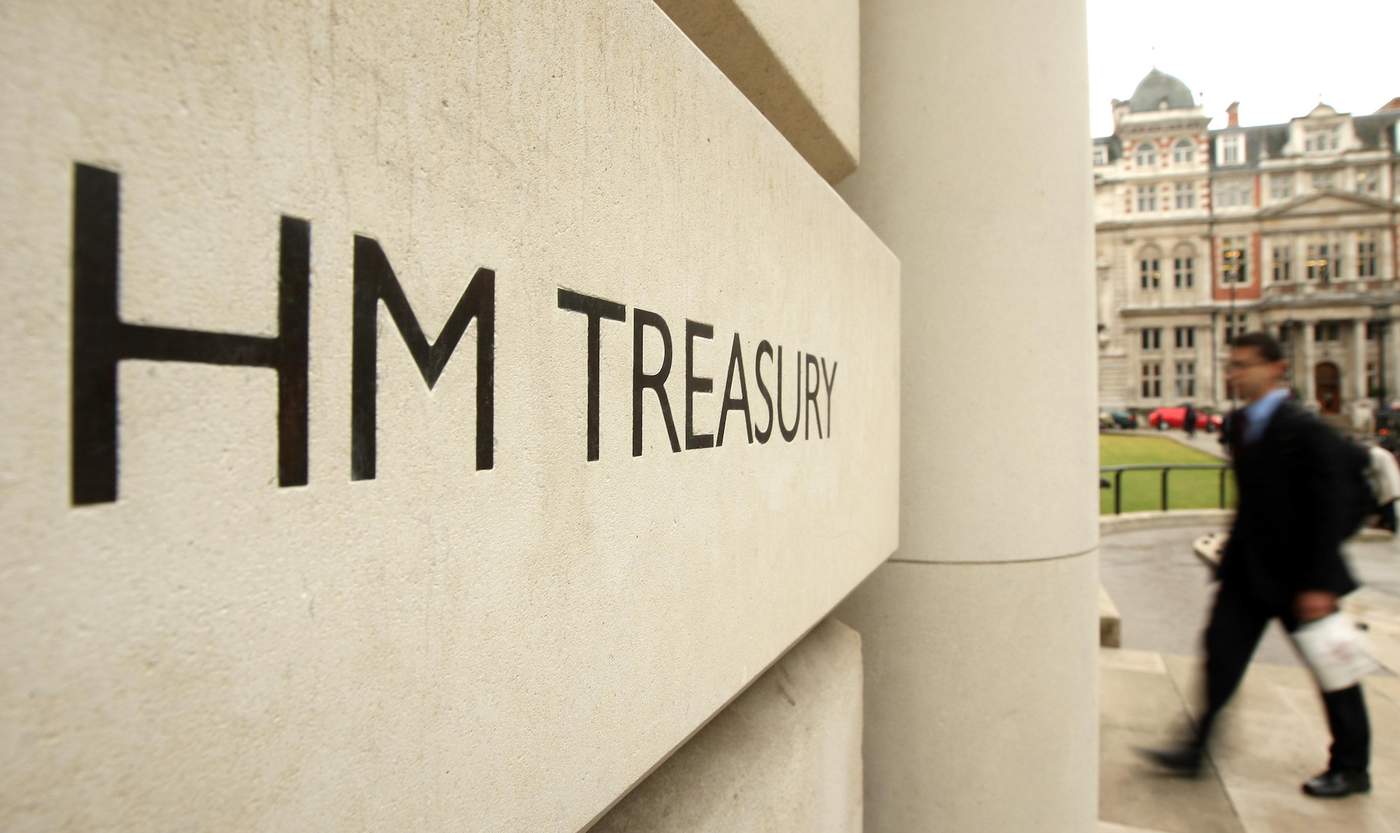 In spring 2015 the Treasury held a consultation on bringing binary options - which are currently regulated by the Gambling Commission - under the remit of the Financial Conduct Authority (FCA). But it has not published the results of this consultation and refused the Bureau's request to see responses to it, saying to disclose such information was "likely to have a negative impact on the commercial interests of particular companies."
Earlier this month it announced another consultation would be held on enhancing business conduct rules for firms selling 'contract for difference products' - a type of derivatives which includes binary options. This consultation will close in March 2017.
The Bureau has also made several requests for comment from the chairman of the Treasury Select Committee, MP Andrew Tyrie. But a spokesman for the committee said Tyrie would not consider commenting until after the original Treasury consultation had concluded and reported back.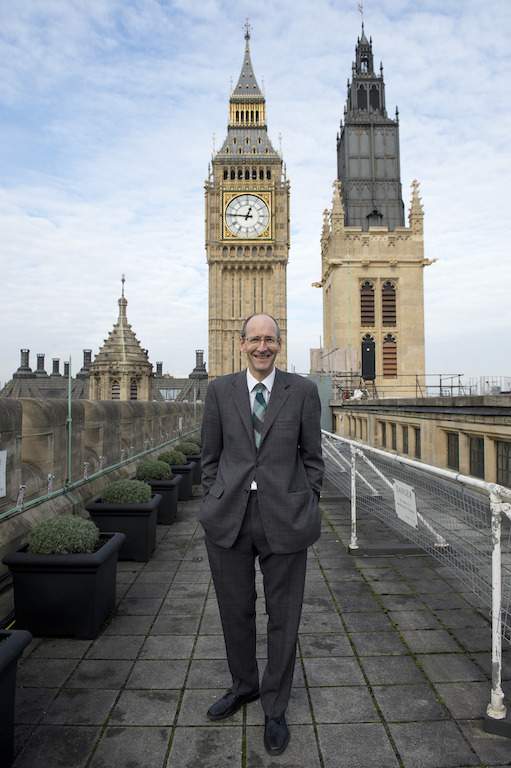 Treasury Select Committee chairman MP Andrew Tyrie has not commented
on binary options
Photo by Laura Lean/PA
Responding to the Bureau's investigation, Shadow City Minister Jonathan Reynolds MP called for the government to stop dragging its heels.
"The government have been too slow to act. It appears to be something they have forgotten about whereas other countries have acted swiftly to protect savers," he said.
"The Treasury needs to publish a formal response to last year's consultation as soon as possible or task the Financial Conduct Authority to bring forward proposals. Action is clearly required."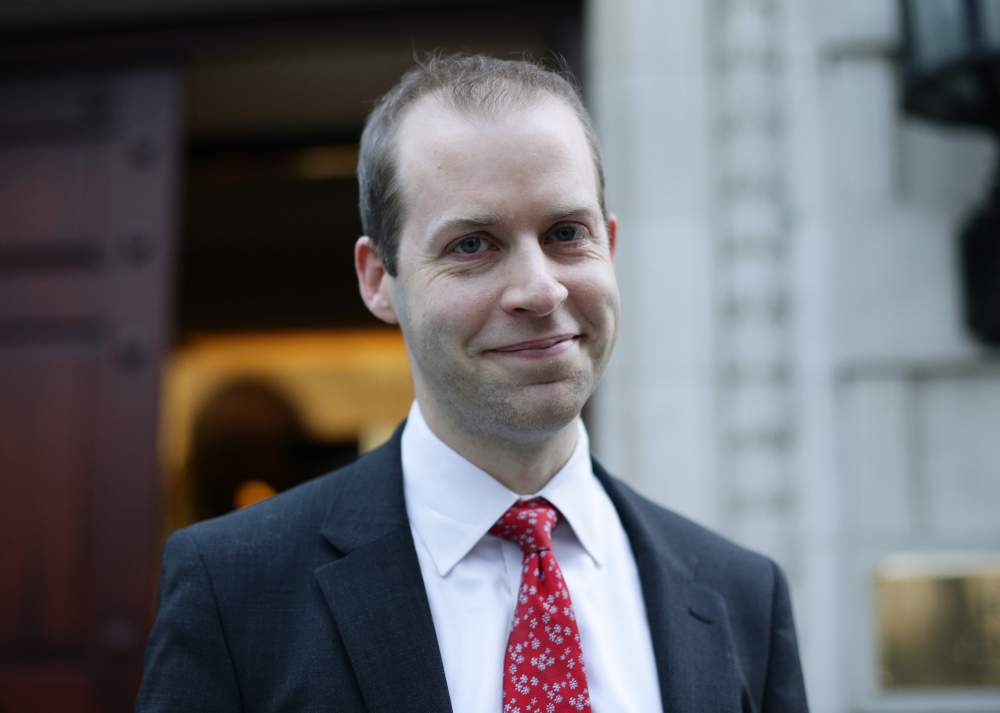 Shadow City Minister Jonathan Reynolds says the
government has been too slow to act.
Photo by Yui Mok/PA
Two Labour members of the Treasury Select Committee echoed Reynold's call for action.
Helen Goodman said: "Treasury ministers should act quickly to clamp down on these scams before any more people lose their life savings."
And John Mann MP said: "The current system is clearly not working to protect British citizens. How many more people need to lose money before the government finally decides to take action?"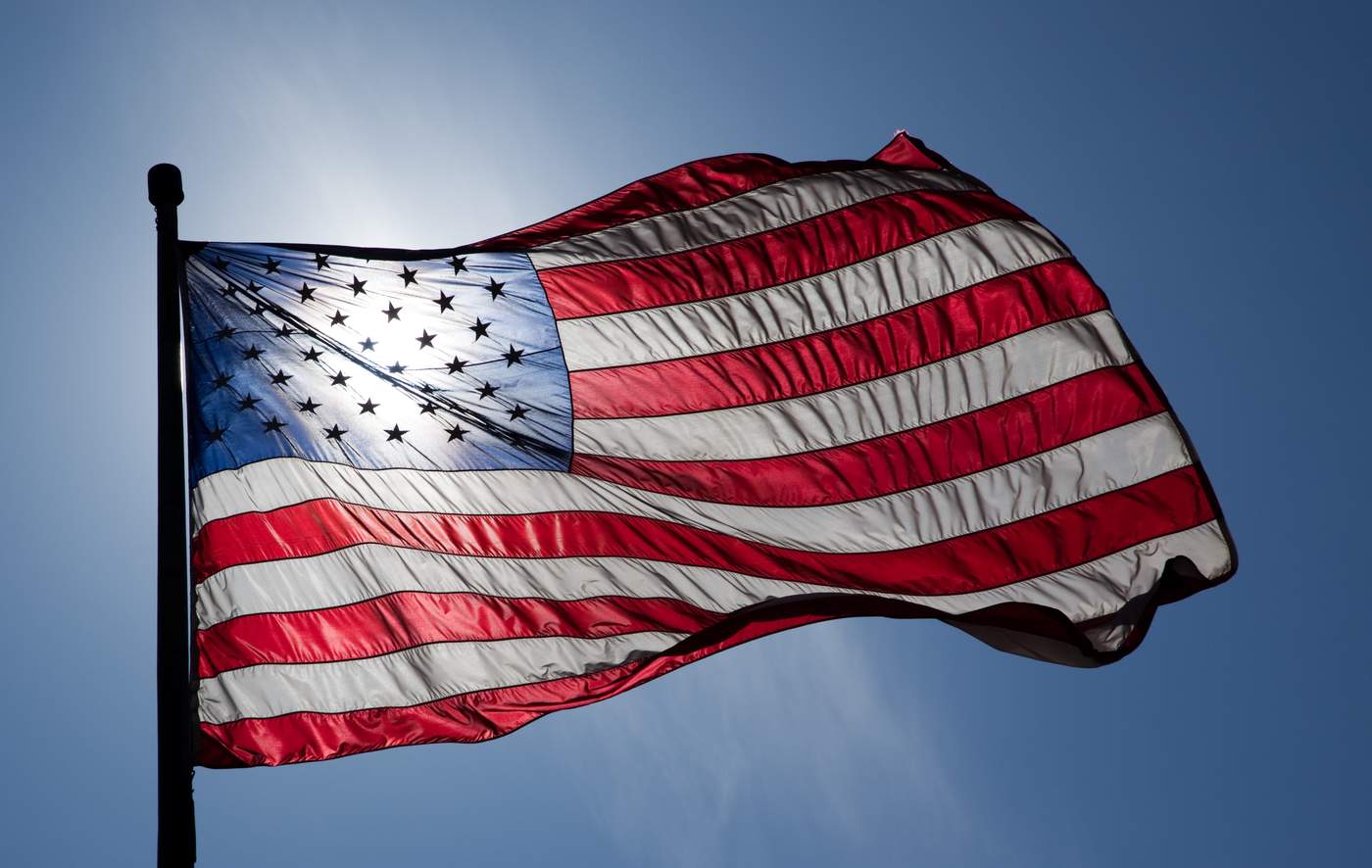 The Bureau has established that various brokers using SpotOption are signing up customers in the US, in violation of domestic legislation there.
Broker GOptions bears a US flag and phone number on its website and includes the US in the list of countries on its drop-down customer registration box: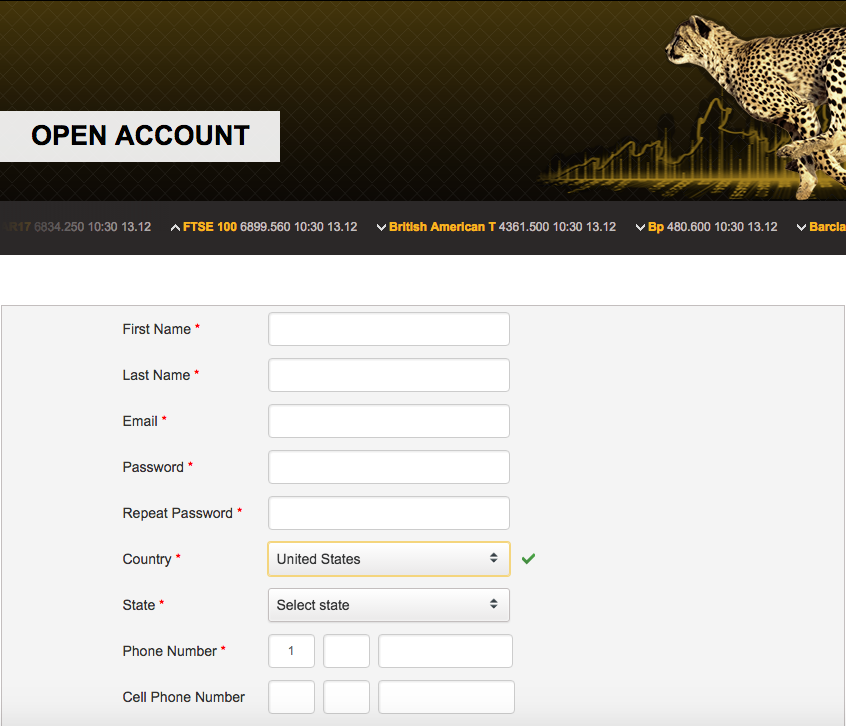 Another, Finpari, boasts on its website that it is a "top choice for traders from America". A Finpari salesperson demonstrated the company's "Don't ask don't tell" approach to US law during a live online chat with the Bureau: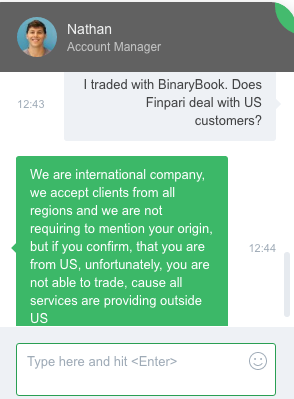 SpotOption's biggest broker client is the Cypriot firm Banc de Binary, which paid $11m to the US authorities in May 2016 in settlement of claims it illegally signed up US consumers.
Another client is Israeli broker Global Trader 365, which was also fined by the US this year for targeting and defrauding US customers.
SpotOption documentation shows the company has had the technical ability to block registrations from the US since 2013. The programming documentation refers to a "block country" option but notes the facility is only enabled for some brokers.
Ripstein told the Bureau the company had taken "the measures within its power" to prevent use of its platform within the United States. "In 2015 we … adapted our platform to minimize the possibility of use by American residents."
The company sent the Bureau a copy of its "permissible usage policy", dated July 2016, which specifically prohibits usage of SpotOption's trading platform for trading with people physically located in the US.
SpotOption wants better regulation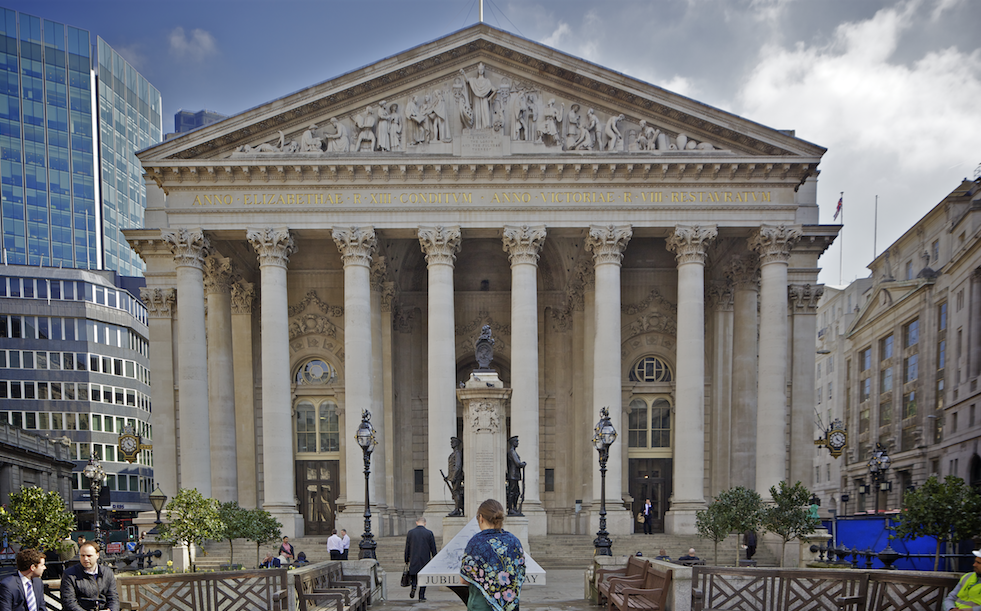 SpotOption says it wants the binary options industry cleaned up. The company is taking a leading role in a newly-formed global industry association which, Ripstein said, is "dedicated to self-regulation and best practice".
SpotOption's founder and owner, Pini Peter - who was convicted of money laundering in 2005 in connection with one of Israel's largest ever financial crimes - gave an interview this year in which he said the company shuts down brokers following regulator complaints. "We have a strong compliance team to monitor as much as we can brokers that operate in unregulated jurisdictions," he said.
However SpotOption "has no knowledge of the manner in which [client brokers] use the platform or of the jurisdictions in which they offer their services," said Ripstein. He also blamed the industry's "reputational issues" on "problematic marketing and sales tactics."
Many of the brokerage firms singled out for unethical practice are using the SpotOptions platform.
One of the company's most long-standing clients and the world's biggest binary options brokers, Banc de Binary, has paid millions of dollars in settlements to US and Cypriot authorities this year following allegations of illegal activity. It has been censured by regulators in Cyprus four times this year and its financial services licence was revoked by Belize last month.
Another client, Optionrally.com has been the subject of investor alerts by the Canadian Securities Authority as well as regulators in Japan and Hong Kong, while Australian authorities have issued a warning over the conduct of SpotOption clients GOptions and Bloombex Options.
A number of other current and former SpotOption brokers, including InsideOption, ITrader, BinaryBook and BigOption have been accused of fraud or misrepresentation.
"We do not tolerate use of our platform that is unlawful or violates our license agreement," said Ripstein. "We oppose such conduct and are working with other industry leaders to root out such practices."
But as a technology provider, he added, SpotOption has "only limited tools to police our clients' use of our software."
Follow Melanie Newman on Twitter: @Melanie_Newman
This story is the third in a Bureau series looking at the global binary options industry. If you believe you have been affected by fraudulent binary options companies or have other information to share, contact melanienewman@tbij.com
A version of this story appeared in the Daily Mail.